FOR MEN WHO WANT TO LEAD, INSPIRE & TRANSFORM THEIR LIVES & THE LIVES OF THOSE AROUND THEM. 

DISCOVER THE MOST POWERFUL 

FORCE
OF COURAGE & HOW IT WILL TRANSFORM YOUR LIFE TO ONE OF LASTING RESILIENCE...
THE MONTHLY MEMBERSHIP OFFERS THE OPPORTUNITY TO AUTHENTICALLY LEAD YOURSELF, YOUR FAMILY & SOCIETY TO POSITIVELY IMPACT THE WORLD AROUND YOU. 
Whatever you've been through, wherever you are right now - only one thing is stopping you from completely changing how you act, think and feel - and what you achieve in every part of your life.
Welcome to Unlimited Courage, the counter poise to fear, the most complete and exciting leadership coaching for men you will find anywhere. Men are born to lead and protect and we get to the very heart of what's stopping you from living your life to it's fullest fearless, potential. 
Because...
Only a man who has command over himself can lead and inspire others.
Transforming your life through the power of courage and leadership results in the following changes...
You can make fear your friend and guide to get through the toughest of challenges.
You can finally free yourself from the opinions of others-and actually get comfortable with being disliked.
You can finally

find true peace, calm and happiness

.
You can become a beacon of courage and 

inspire those closest to you

.
You can forge powerful relationships that drive your personal life & make your professional career explode to currently unimaginable levels.
You can become immune to the vagaries of material wealth.
You can make the impossible possible & live your life to its fullest potential.
Your life will be measured by your courage.
Are you going to step up to your true potential?
THIS COACHING IS FOR THE FOLLOWING MEN
Do you feel like you're living below your potential?
Are you turned off by the madness of 'Woke' culture and how this will impact your family?
Have you tried therapy, counselling and other coaching methods but still feel the same?
Is your career successful, but you still feel unfulfilled and unhappy?
Is there an issue with your relationship or your part within it, thats making you feel uneasy or voiceless?
Do you feel your life lacks meaning, passion, purpose and focus?
Are you always grasping at a future arrival point to be confident, happy and content?
Do you feel you are not fully exploring your own masculine potential?
Register Your Interest
Join our waiting list and you'll get the chance to join Unlimited Courage Monthly as a 'Founder Member' when it launches in January...
No matter what place you are in at the moment, physically and mentally, you can escape to higher levels of fulfilment and live a life with more purpose and meaning…
For over thirty years I've been extensively studying and testing how we can lead with a formidable courage — and to live a life filled with purpose and meaning.
I'm ready to share this with you as a founding member of my new online community.
Each month you will receive exclusive direct access to my unique training, philosophies and methodologies, including the essential four pillars of building a powerful leadership below...
CREATING A GUIDING VISION
There are two essential parts to creating a guiding vision and the first is the forging of the character a man wishes to create and the second is the mission he has decided to pursue. 
What are you aiming at? Unless you know where you are going and why, you cannot possibly get there. It is these two aims of a powerful guiding vision, that give the strength to persist in the face of setbacks, failures and obstacles.  
 RESILIENCE & HARDINESS
This is the difference between success and failure, forging character or people 

pleasi

ng. 

 Resilience delivers the resolve to accept all emotions, take pain as information, mistakes into learning and the courage to be disliked.
 Resilience is a byproduct of self-discipline. A certain degree of mastering your senses is essential and here we delve into how the power of exercise, the food we eat and understanding our emotions and thoughts, form the foundation of an iron will and formidable resilience.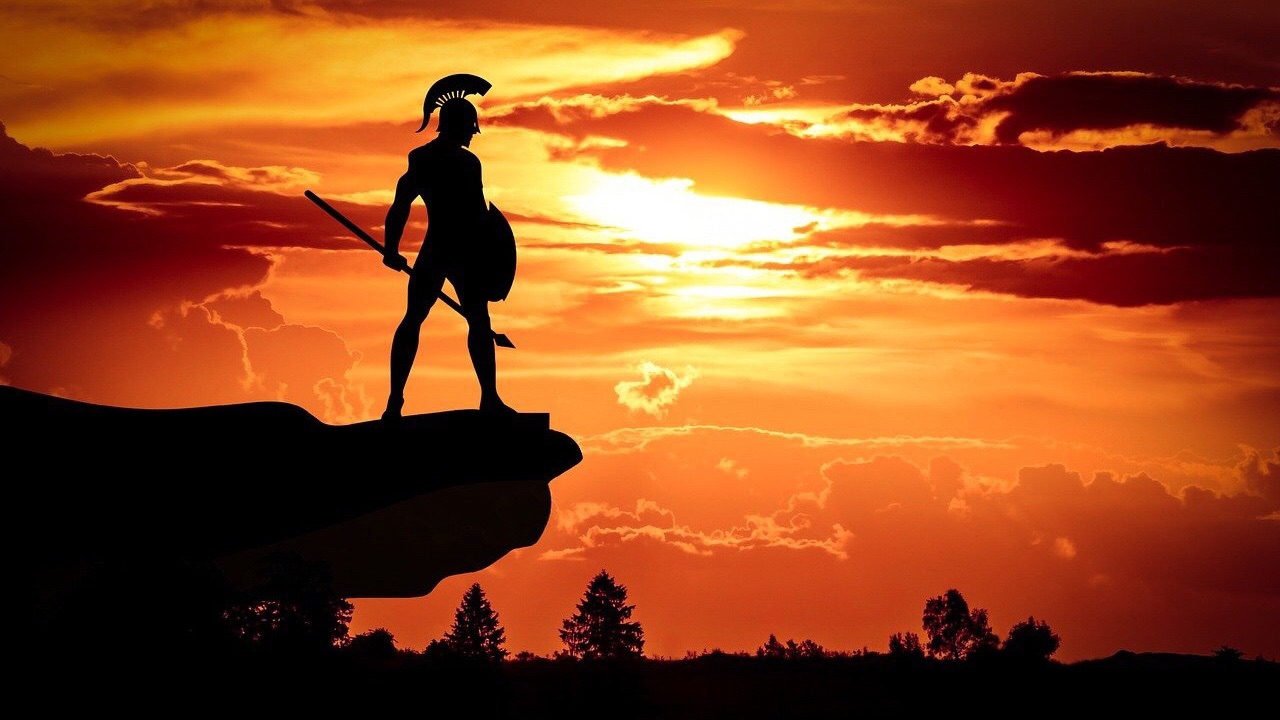 THE WARRIORS CODE
Courage, integrity and honour are the virtues of strong men and it is only these men who are capable of real leadership. 
The warriors code create better men through understanding how a guiding principle of behaviour, influences not just your life but all of those within it. You decide how you set your own higher standards and get everything you desire as a result. 
MASTERING FEAR
Fear has two forces, one pushing a man back and the other pulling him forward. Everything a 

man

 wants is on the other side of fear.
Fear will either be an accomplice or an enemy. Mastering fear means you can embrace errors, not worry about failure, learn from adversity and perform necessary actions few will do. By facing your fears you will reinvent yourself. 
THE UC TRIBE
One of the best aspects of being a member of Unlimited Courage is the amazing group of people you will be joining—who all share the common goal of living life to the fullest.
Simon and your fellow members all take part in answering some of the biggest challenges life can throw at you, and how to fight back with unwavering strength and unshakable courage and resilience.
Simon Lee is a veteran coach and mentor. With over 35 years studying how philosophy, mindset, food and movement creates our lives, its hard to find anyone as experienced in the field of mindset. During this time, he has been extensively coaching men and teenage boys and helping them escape their darkest moments, societal conditioning and fear, leading them towards their own courageous, hero's journey.
Today, Simon is on a mission to bring the wisdom and transformative force of leadership and courage, to as many men as possible. He is a catalyst for inspiring men to cultivate this incorruptible, force for good, that transforms not just their lives but the world around them.  
With decades of experience, Simon is recognized as one of the voices of change for men and the necessity of courage.
Simon is also a published author and has appeared on National TV, radio and in various on and offline publications, and at seminars and conferences around the United Kingdom.
Our Unlimited Courage membership leaves no stone unturned, no guess work and absolutely zero fluff.
Here's what you get included as a member:
A welcome pack of a high quality Unlimited Courage Hoodie and T-Shirt, a copy of Simon Lee's controversial ground breaking book: The Courage Project: The Counter Poise To Fear and a poster of The Courage Manifesto.  
A weekly Clinic Call via Zoom to get personal help and your questions answered from founder Simon Lee.
The opportunity to attend free, bi monthly live in-person seminars, to train and learn from Simon and his team. These events will be recorded so that all members can access them.
An online, monthly Warrior Nutrition Cooking Clinic, by one of the most experienced master chefs in the country, who has headed up 22 restaurants, cooked for the Royal family and appeared numerous times on TV, including the popular 'Celebrity Master Chef.'
A weekly members only newsletter of text and video, that focuses on members questions and their continued learning and growth.
Access to 'The Seven Courages,' a powerful, robust philosophy inspired by the code of courage from the ancient philosophies, delivered progressively month by month, which gradually reveals the incorruptible force within us all.
The opportunity to connect with a community of like minded men, who can support and help each other in many aspects of life.
All for £78 per month!
Register Your Interest
Join our waiting list and you'll get the chance to join Unlimited Courage Monthly as a 'Founder Member' when it launches in January...
What People Are Saying About Simon's Methods
I am Head Chef in the city of London for 22 restaurants and have cooked for the Royal Family and appeared on National TV. Being in my position is an incredibly stressful job. Training with Simon has taught me self-discipline and enabled me to handle the stress due to the strong philosophy of discovering the truth in who you are.
– David Jordan, age 50
My confidence has gone sky high, people I haven't seen for a while actually think I'm a different person. This has made me find out who I am. I was very shy before and this has made me do things I would never have done previously. I can't thank Simon enough.
– Gill Featherstone, age 40
"Simon is an outstanding coach. He has a wide ranging knowledge of western and eastern philosophies which he uses to taylor an individual programme based around his proven system for each client. This means you get what YOU need when YOU need it to move forward. I can't say enough about what he has done for me in the short time I have known him. He is nothing short of brilliant."
- Gordon Maudsley 
Simon's approach to physical and mental training has dramatically improved me and I am truly grateful for that. Since being with Simon, I am on the straight and narrow. I have been on medication since I was 12 years old, and I am now coming of off the drugs.
– Jasper Murrey, age 25
Personally it made me realise where my true calling in life is and what I should really do, which is to be true to myself. It just opened it all up for me and made me realise it. This self-development course is completely unique because it encompasses everything; the mind, body, spirit and even nutrition are all in one course.
– Steve Reynolds, age 46
I am now able to speak in from of teams at work – because finding out who I am has enabled me to speak with confidence and believe in what I am saying. It's made me physically better off, mentally better off and the confidence aspect has been amazing.
– Neil Scott, age 31
Register your interest now 
for when we launch in January 2024
This training is completely unique and there is nothing else out there that offers such a complete approach to cultivating courage and becoming a leader of excellence.
Once you subscribe at this price it will never be offered at this price again — and you'll be the first to access the amazing life changing content and community benefits available. 
Note: This is a serious program and not for dabblers or those that are not interested in real mastery of the mind but we're confident you'll find that joining this unique community is one of the best 'life investments' you will ever make.
Developing unlimited courage is the secret to finding true meaning and purpose in your life… how much is that worth?
Sign up now to find out...
Register Your Interest
Join our waiting list and you'll get the chance to join Unlimited Courage Monthly as a 'Founder Member' when it launches in January...
I look forward to welcoming you as a Founder Member of Unlimited Courage.
Warmly,
Simon Lee
Unlimited Courage